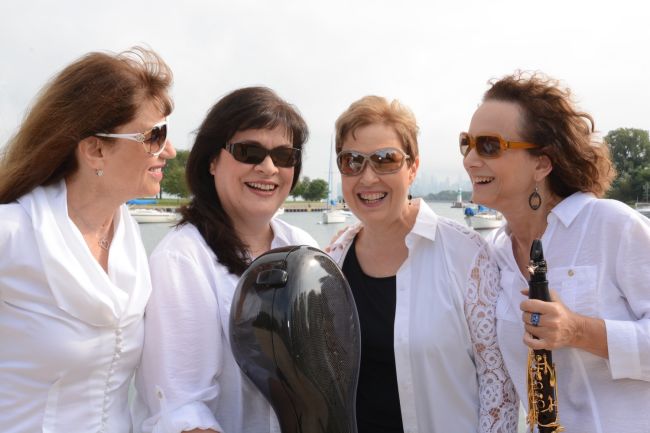 Welcome to our 27th season!
We promise once again to surprise you with interesting and diverse repertoire that combines the classic and the contemporary. We start with the 250th celebration of Beethoven's birthday, performing his Serenade in D Major for string trio. We'll continue with exciting new works and composers, including Robert Rodriguez's duo for bass clarinet and marimba, Ugandan composer Justinian Tamusuza's quartet arranged for clarinet and strings, works by Lili Boulanger for piano and strings, a clarinet quartet by classical composer Bernard Crusell and a duo for violin and viola by Alessandro Rolla. In addition, you'll hear many treasured masterpieces, including Schubert's Piano Trio in B-flat Major, Mozart's Clarinet Quintet, Dvorak's Piano Quartet and Schumann's Piano Quintet.
Joining us this season are three guest artists sharing their incredible artistry: violinist and violist Stephen Boe, violinist Mathias Tacke and percussionist Josh Graham.
We look forward to welcoming each and every one of you to hear this glorious music. Thank you for supporting live chamber music performance!
— Florentina, Kathy, Judy and Diana
News
Highlighted by a premiere arrangement by and for its musicians, The Orion Ensemble, winner of the prestigious Chamber Music America/ASCAP Award for Adventurous Programming, continues its 27th season with a diverse chamber music program combining classics with modern works. Performances, which also feature guest violist Stephen Boe, take place at a new venue this season—New England Congregational Church in Aurora—March 1, followed by a benefit reception; PianoForte Studios in Chicago March 4; and Music Institute of Chicago's Nichols Concert Hall in Evanston March 8.