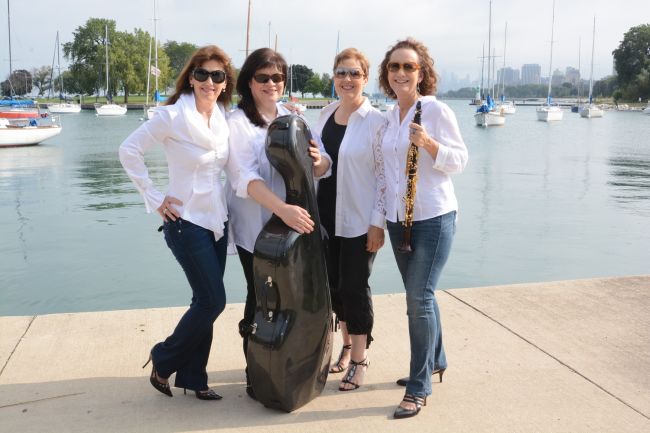 April, 2020
Hello to our Orion friends and supporters. We hope you are feeling well and keeping safe in these uncertain times.
After considering all options, we find it necessary to cancel our May concerts—the final series of performances in our 2019–20 season. It is disappointing that we cannot share our planned program with you, but we look forward to resuming concerts in person as soon as it is safe to do so.
If you are a subscriber, or have already purchased tickets to one of our May concerts, please consider donating the cost of your ticket to Orion to help us make up for the loss in ticket sales.* We also are happy to provide refunds, if you wish. Please contact us at info@orionensemble.org to let us know which option you prefer. We will either send you a tax donation letter by email or arrange to send your refund.
Looking ahead with hope, we are making plans for our 2020–21 season. Dates and repertoire are in the works! We will share details with you as soon as we have a better sense of our ability to provide live, in-person concerts safely. In the meantime, thank you for your continued support. Stay safe and be in good health!
— Florentina, Kathy, Judy and Diana
ALSO, we invite you to enjoy a video featuring excerpts of us performing works by Brahms, Bridge and Beach. We hope you enjoy it! We plan to add similar videos to our site during the coming weeks.
* Please note, re: donating tickets, the CARES Act has raised the charitable deduction limit from 60% to 100% of adjusted gross income for those who itemize, and allows deductions of up to $300 in charitable giving for those who don't itemize.
News
Enjoy solos from Kathy and Diana from their home studios in these videos
Orion Ensemble cancels May concerts
Chicago Composer Sebastian Huydts discusses collaborating with Orion, in our February newsletter.
Student musicians learn from Orion
Hear Orion perform live on the program Live from WFMT tonight, Monday, Nov. 18. at 8 pm.
How do we create our concert programs? We talk about it in our November e-newsletter.
Get to know Guest Artist Josh Graham, joining Orion on Marimba and Percussion.
Learn more about Nadia Boulanger—an overlooked musical artist, here.
Our performance venues each have special qualities. Read more in our September e-newsletter.
Our May e-newsletter features a Q&A with violist Stephen Boe.
Read the Q&A with Orion cellist Judy Stone in our April e-newsletter.
Check out a Q&A with Orion pianist Diana Schmück in our March e-newsletter.
Read a review of Orion's Sept. 23 concert, by Chicago Classical Review.
Third Coast Review published a major feature on Orion— a look back at our history.
The Chicago Tribune interviewed Ensemble members Kathryne Pirtle and Diana Schmuck, as well as frequent guest violist Stephen Boe, for a story published before our season-opening concerts. Read the article here.
Check out Orion's September e-newsletter - a Q&A with Orion clarinetist, executive director and co-founder, Kathryne Pirtle.
Read a Q&A about the guest artist on our November concert series, cellist Ian Maksin.
Orion violinist Florentina Ramniceanu is featured in a Q&A in our November e-newsletter.