Welcome to the 2018-19 Season – A musical journey like no other!
Time flies like an arrow as Orion turns 26! After 25 extraordinary years we continue with season 26 – a journey that will take you from Vienna to France, Germany, Russia, Spain, Holland and last but not least, the United States. Treasured masterpieces, rarely heard gems, contemporary cutting-edge women composers and amazing guest artists promise a thrilling season.
Throughout the years we have become one of the best and steadfast chamber music ensembles. Every year we put our programs together with a lot of love and care, so that you, our audiences, can experience the intimacy and magical collaborations that are the hallmark of great chamber music. This season's repertoire is both light-hearted and powerful, new and old – connecting everyone one of you and us through the power of music.
We are looking forward to share inspiring performances with all of you. You are invited to join us and be a part of our continuing journey!
— Florentina, Kathy, Judy and Diana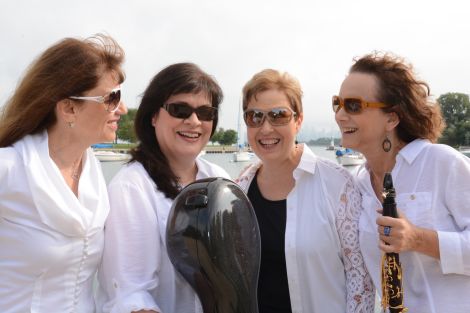 The Orion Ensemble is supported in part by grants from the Gaylord and Dorothy Donnelley Foundation, the John R. Halligan Charitable Fund, the Farny R. Wurlitzer Foundation Fund, the Illinois Arts Council and generous donations from our dedicated patrons.
Subscribe to our newsletter